Fast-growing company which trumpets its
punk credentials will offer
42,000 shares to the public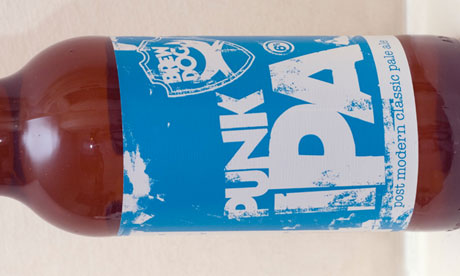 Brewer and bar owner BrewDog is hoping to raise
£4m from
beer
drinkers to fund its expansion plans.
The fast-growing company, which trumpets its punk
credentials, will make 42,000
shares
available to
the public at £95 each, to fund a sevenfold increase
in production at its Ellon brewery near Aberdeen
and open its first shops, starting in London.
James Watt, BrewDog co-founder, claimed the
so-called "equity for punks" scheme was the
world's largest crowdfunding initiative. The share
sale underscores how many entrepreneurs are
turning to the public to raise money, rather
than use banks or venture capital funding.
"As we need funds for more growth plans,
we never considered a bank or an investment
group," Watt said. "[Equity for punks] proves
that there is a viable alternative to the
financial establishment. As the self-interested
banks continue to stunt economic growth,
people are looking for better places to put
their money
This is the third time BrewDog has sold
shares direct to the public, after hitting
targets to raise £2.2m in 2011 and
£750,000 in 2009, through similar
crowdfunding schemes.
The Aberdeen-based company has
recorded average annual growth of
167% over the last five year and hopes
to hit turnover of £20m this year. The
owner of 12 bars in the UK and one
in Stockholm, it is also planning bars
in São Paulo and Tokyo.
BrewDog shareholders will get a
lifetime discount on the company's
portfolio of more than 30 beers,
which include its top-selling Punk IPA ,
as well Dead Pony Club and Hardcore IPA.
Founded in 2007, BrewDog revels in
pitting itself against what it calls
"the status quo of fizzy mass-produced
tasteless lagers". At its annual meeting
on Saturday existing shareholders will
enjoy beer tastings and punk rock.